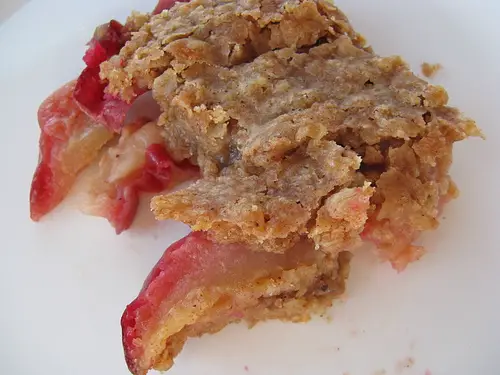 Apple crisp is the perfect recipe for fall or winter and is a great way to make use of extra apples. If its fall, or if you just have an abundance of apples, this recipe is perfect for you. This recipe gets most of its flavor from spices such as cinnamon and nutmeg. Apple crisp is very easy to make and it goes perfect with ice cream.

Apple Crisp Recipe
Ingredients
4 granny smith apples (peeled, cored and sliced)
¾ cup packed brown sugar
½ cup flour
½ cup rolled oats
¾ teaspoon cinnamon
¾ teaspoon nutmeg
⅓ cup butter (softened)
Instructions
Put sliced apples in the bottom of an 8" square baking dish. In a medium bowl combine brown sugar, flour, rolled oats, cinnamon, nutmeg and butter. Mix well and spread crumble mixture evenly over apples.
Bake in the oven at 375 degrees for 35 minutes.