Sirloin tip roast is one of the most tender cuts of beef available. Its juicy interior is dripping with au jus, and its flavor is mouthwatering. It's also straightforward to make and can be served in various ways, including sandwiches and steak. The best part about this cut of meat is that it is low in calories and fat, so you can easily prepare it in a slow cooker.
A sirloin tip roast is a delicious cut of beef that's both tender and juicy. It's a fantastic choice for holiday meals and is also a good choice for lunch. A sirloin tip roast is also an affordable and easy-to-make meal. You can use it for a party, a family dinner, or even a simple and casual dinner.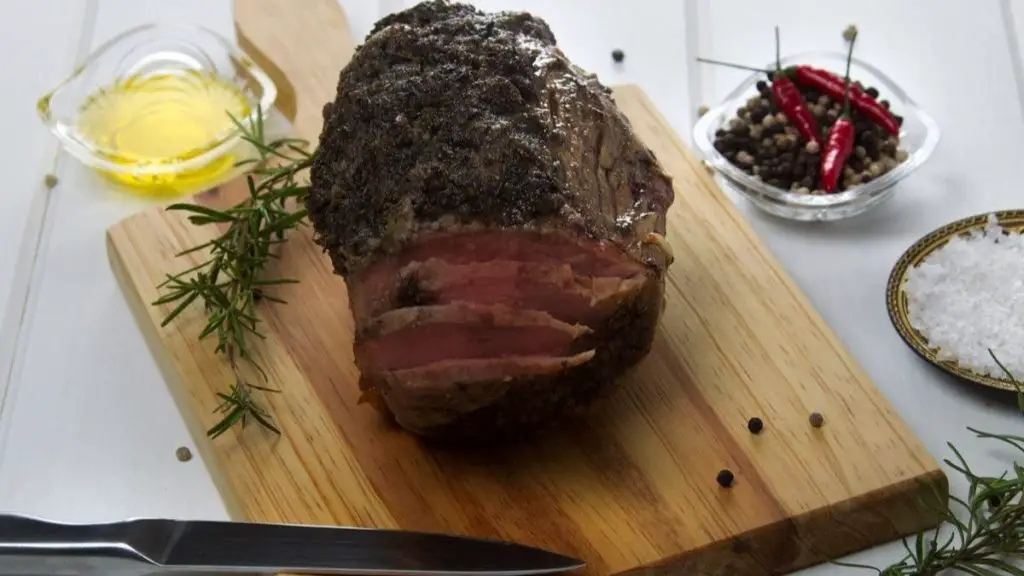 A sirloin tip roast is a favorite cut of beef for several reasons. It's cheap, delicious, and easy to prepare. If you're cooking for a crowd, it's a perfect choice. The sirloin tip roast is one of the best ways to feed a crowd. This inexpensive cut of beef is ideal for holiday dinners, lunches, and even leftovers. A sirloin tip roast recipe can be made ahead of time for a week or so. It's an excellent way to serve leftovers, and it's an easy, affordable cut of beef. And it's also great for feeding a crowd. Try these recipes for the best sirloin tip roast in a week! So, what are you waiting for? Get ready for the best sirloin tip and beef recipes.
This recipe is the perfect way to make an extra-large sirloin if you're cooking for a crowd. It's tender, juicy, and cheap! It's also the perfect roast for feeding a crowd. A simple sirloin tip roast is the ultimate way to impress guests, and it's great for entertaining. You can make a big batch of these recipes and freeze the leftovers to enjoy again later.
Which Seasonings Should You Use In This Recipe?
In this recipe, seasoned butter is crucial. It not only adds a delicious butter flavor to the meat, but it also keeps it moist and delectable. To help flavor it, you'll need to choose an excellent seasoning combination; else, the meat will taste like butter. Regardless of how nice it sounds, a savory spice mix is required; any of the pre-made store mixes, such as garlic and herb or even basic Italian seasoning, will suffice. Feel free to experiment with your flavor blend – combine some dried garlic with a few different dried herbs, or combine any seasoning you choose.
Cooking Tips And Tricks Top Sirloin And Sirloin Tip Roast
Both types of sirloin roasts can be challenging to cook correctly, so here's how to make them tender and tasty. The key is to get the temperature just perfect. To help regulate browning and ensure the meat doesn't overcook, carefully adjust the temperature at which it cooks. Unless you utilize some pretty good temperature control, almost any sirloin roast will undoubtedly wind up overcooked.
To begin with, the amount of time your sirloin roast spends in the oven is entirely dependent on its weight. Cook for roughly 20 minutes per pound of beef, but this will vary depending on the quality of your oven and how well it distributes heat evenly. All you'll need for a delightful and hopefully wholly edible top sirloin roast is some deliciously insulating and savory seasoned butter and a handy instant-read thermometer. Remove the sirloin roast from its packaging at least one hour ahead of time and combine the butter and seasoning. Spread the butter mixture over the top of the roast.
The rationale behind preheating the oven to 500°F and then lowering it to 325°F is that the outside will brown nicely without burning. The lower temperature will assist the meat to rise to the proper internal temperature more gently. A sirloin tip roast is one of the most delicious cuts of meat you can cook. It's juicy and tender and is the ideal choice for holiday dinners or lunches. This dish is also low in cost and makes excellent leftovers. Its deliciousness has been the secret to the popularity of sirloin tip roast amongst home cooks. Sirloin tip roast is the perfect roast for every occasion.
What kind of meat you want depends entirely on the final temperature you want for your roast. Aim for a final temperature of around 120 degrees Fahrenheit for an excellent rare top sirloin roast. Aim for 130 degrees Fahrenheit for a more sensitive medium-rare. When you pull the roast out early, don't worry about undercooking it; the residual heat will continue to cook the roast while it sits, resulting in correctly done beef every time.
What Is The Best Cut Of Beef For Roasting?
It's best to use a top loin roast. It has a lot of athletic taste, and all of the fat is on the surface, so you can easily clip it off when it's cooked. The beef is roasted low and slow to produce rare, luscious flesh. However, if you want a more cost-effective cut, use the bottom, top, or eye round instead.
Rib (on the bone or boned and rolled), sirloin, top rump, and fillet are the best cuts for roasts. Try fillet, entrecôte, rib eye, sirloin, or rump steaks for rapid cooking. For pot roasts, brisket, topside, and silverside are ideal, while stewing and braising steak are ideal for stews and casseroles.
Conclusion
This cut of beef is often called round tip roast and is leaner than other cuts of beef. It contains less than 150 calories per 3 oz. It's also easy to prepare in a pan, and you can serve it with the pan juices when it's done. This cut of meat is often seasoned with a combination of dried oregano, crushed red pepper, and lemon peel. This roast is a delicious choice for holiday dinners. The meat is tender and juicy. It's easy to make and is an excellent choice for lunch. It's also great for holiday dinners and makes excellent leftovers. If you are worried about the cost of this cut of meat, you'll want to consider making it at home. This is the easiest and cheapest option for roasting sirloin.