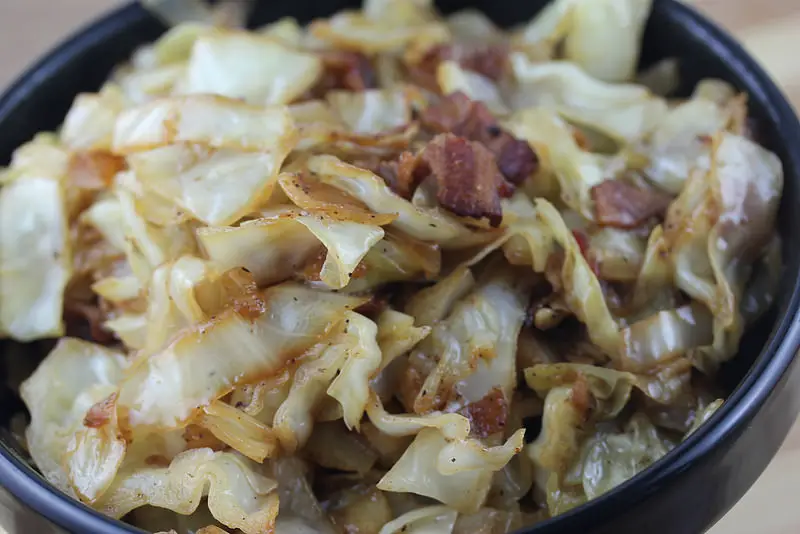 I you like fried cabbage this is a must try recipe. The combination of the bacon, onion, and garlic is a delicious combination with the cabbage. You can serve this Fried Cabbage with Bacon Onion and Garlic as a side dish, or standalone meal. I served this dish, as a side dish, with grilled burgers.

Fried Cabbage with Bacon Onion and Garlic
Ingredients
6 slices bacon (cut crosswise into ¼ - ½ inch pieces)
1 large onion (chopped)
2 cloves garlic (minced)
1 large head cabbage (cored and sliced)
1 tablespoon salt or to taste
1 teaspoon black pepper
½ teaspoon onion powder
½ teaspoon garlic powder
⅛ teaspoon paprika
Instructions
in a large skillet or sauté pan cook bacon over medium high heat until crispy. Add the onion and garlic to the skillet and continue cooking until onion starts to brown. Mix in the cabbage and cook for 10 minutes stirring occasionally. Stir in the seasonings, cover, reduce heat to low, and continue cooking for 20 minutes or until cabbage reaches desired doneness. Add additional salt to taste if desired.
Adapted from
Allrecipes.com