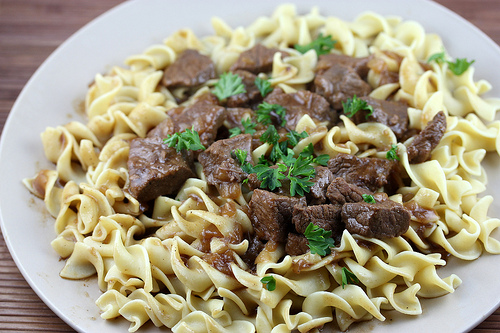 My son put this recipe together and was telling me how good it was, so I thought I would give it a try. He was right this Simple Beef Tips Recipe is delicious. It takes a little time to prepare due to the time required to cook the beef stew, but it is well worth it. I served this recipe with egg noodles but I am sure it would also go good with mashed potatoes. If you have the time put this Simple Beef Tips Recipe on the menu you and your family will love it. This one will go on my favorites list; Adapted from Blogchef.net.
Ingredients
3 tablespoons vegetable oil
1 onion (chopped)
2pounds cubed beef stew meat
2 cups water
1/ 4 cup soy sauce
1/ 4 cup Worcestershire sauce
1 teaspoon garlic powder
1 teaspoon ground black pepper
1 (.95 ounce) packet dry brown gravy mix
1/2 cup water
Directions
1. In a large skillet over medium high heat cook the onions in the oil until translucent or slightly browned. Add the stew meat and brown on all sides.
2. Stir in the water, soy sauce, Worcestershire sauce, pepper, and garlic into the meat mixture.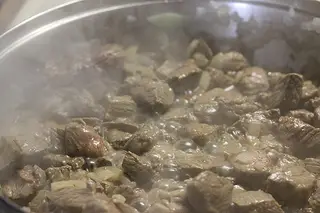 3.  simmer covered for 1 1/2 hours or until meat is tender. Stir in the gravy mix and continue cooking until gravy starts to thicken.
Serve hot with Egg noodles or mashed potatoes
Serves 4