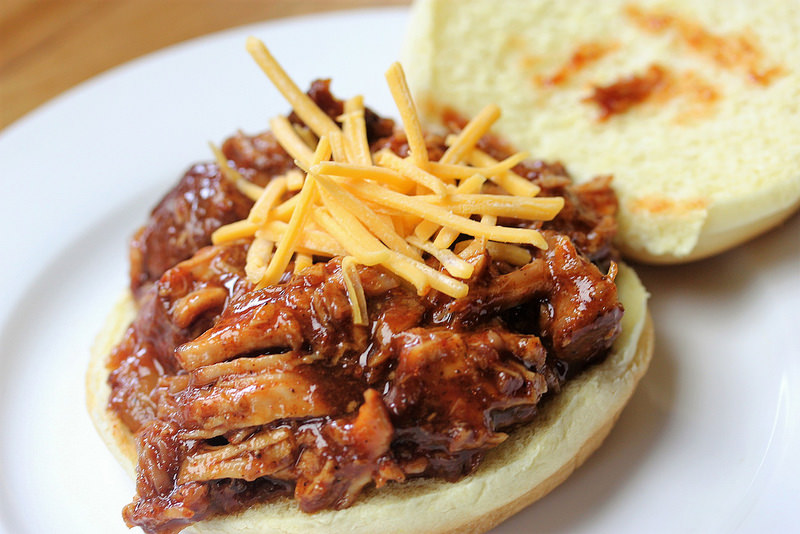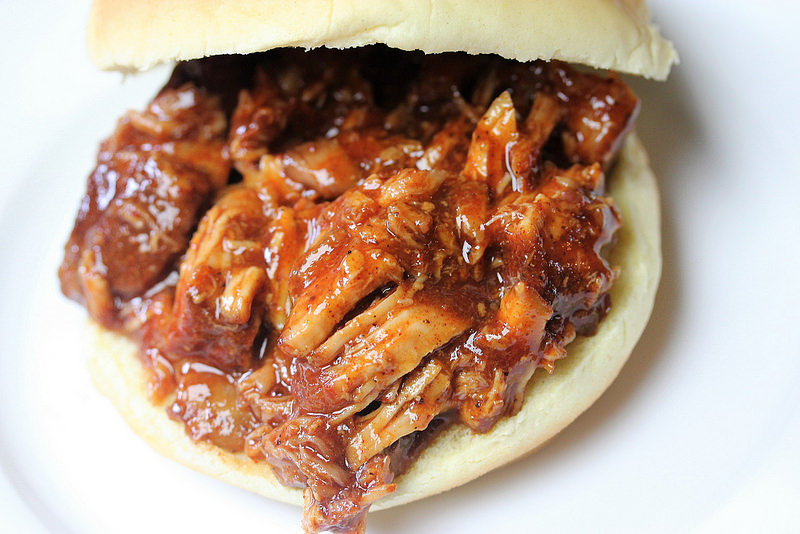 This Slow Cooker Pulled Pork Recipe for Two has very little prep time and doesn't require many ingredients.
You can have the pork in the slow cooker , ready to cook, in a matter of minutes.

Slow Cooker Pulled Pork Recipe for Two
Ingredients
½ cup chicken broth
2 slices bacon
1 tablespoon brown sugar
1 ½ teaspoons chili powder
1 tablespoon paprika
salt and pepper
1 pound boneless county style ribs
¾ cup barbecue sauce
Instructions
Lightly spray slow cooker with cooking spray. Pour the broth into the slow cooker and add the bacon.
In a medium size bowl mix together the brown sugar, chili powder, paprika, ½ teaspoon salt, and ½ teaspoon pepper.
Rub the seasoning mixture into the ribs and arrange them into the broth in the slow cooker.
Cook until pork is tender. 5-6 hours on low or 3-4 hours on high.
Remove pork from the slow cooker, let cool slightly, and pull apart into bite size pieces using a fork.
Pour broth into a fat separator and reserve ½ cup of the broth. Mix together the broth and the BBQ sauce. Place the pork back into the slow cooker and gradually mix in the BBQ sauce mixture to desired consistency. (I used all the sauce with a little over a pound of pork)
Adapted from Cooks Country Cooking for Two Cookbook.