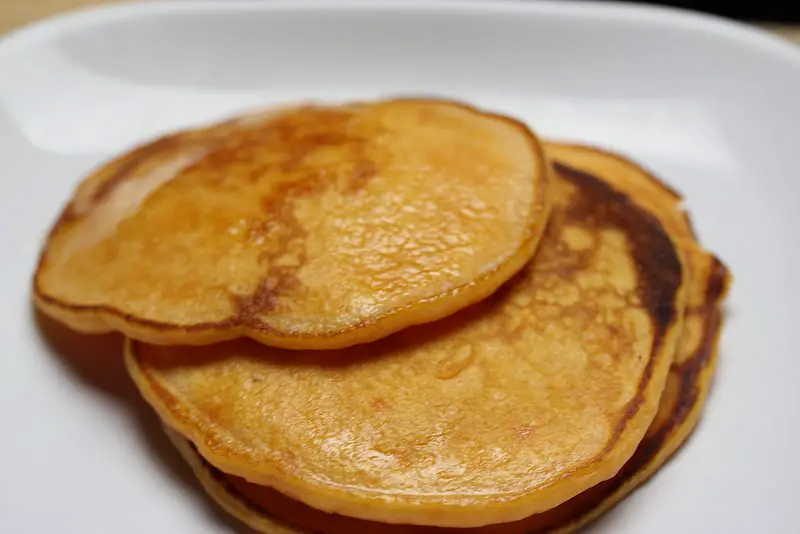 This is pretty much a basic recipe leaving a lot of room to add additional spices, but I wanted to keep this recipe as quick and simple as possible. The recipe was prepared as written – I thought the end result was pretty good.

Sweet Potato Pancakes Recipe
Ingredients
2 tablespoons unsalted butter (melted)
1 cup mashed sweet potatoes
2 eggs
⅔ cups all-purpose flour
1 teaspoon baking powder
½ cup milk
Instructions
In a large bowl whisk together the sweet potatoes and eggs.
Using a large spoon mix the flour and baking powder into the sweet potato mixture and then mix in the butter and milk. The mixture will be thick and lumpy. (If you want a thinner batter add extra milk a little at a time. (Be careful the batter thins quickly)
Cook pancakes in a skillet, or over a griddle on medium high heat. Cooking until golden brown and bubbles form on top and edges start to firm up, flip and finish cooking.
Serve hot with butter and syrup.
Adapted from Food.com