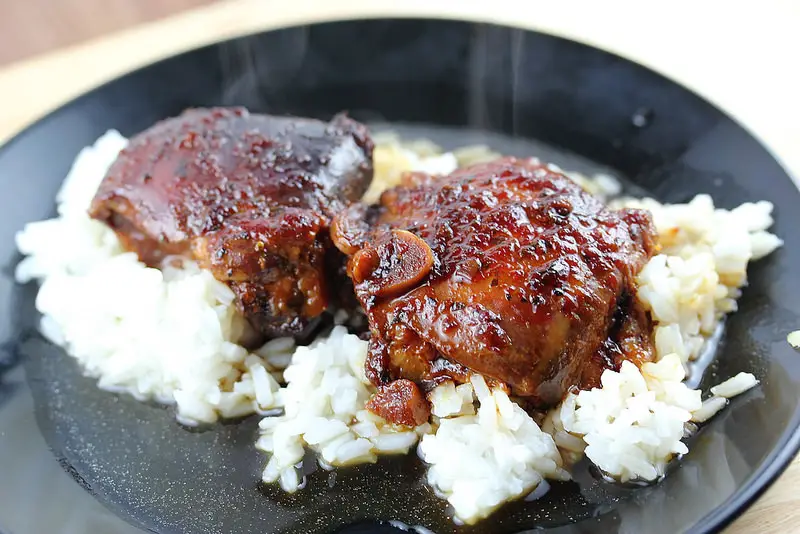 This Slow Cooker Honey-Garlic Chicken Thighs Recipe is very simple, but big on flavor. Get this into the slow cooker early in the day and all you have to do is cook the rice at supper time. There is plenty of sauce so there is room to add additional chicken thighs if needed.
This is a great recipe if you want to free up some time to do a little Christmas shopping while supper is cooking. Enjoy

Slow Cooker Honey-Garlic Chicken Thighs Recipe
Ingredients
4 skinless, boneless chicken thighs (trimmed of any excess fat)
½ cup low sodium soy sauce
½ cup ketchup
⅓ cup honey
4 cloves garlic (minced)
1 teaspoon dried basil
Rice to serve chicken over – I think this would also go good with hash browns.
Instructions
In a medium size bowl mix together the soy sauce, ketchup, honey, garlic, and basil.
Arrange chicken thighs on bottom of slow cooker and pour the sauce over the top of the chicken.
Cook on low for 6 hours or until thighs are fork tender
If serving with rice, start rice about 30 minutes before chicken is done.
Serve chicken and sauce over rice.
Adapted from
Allrecipies.com