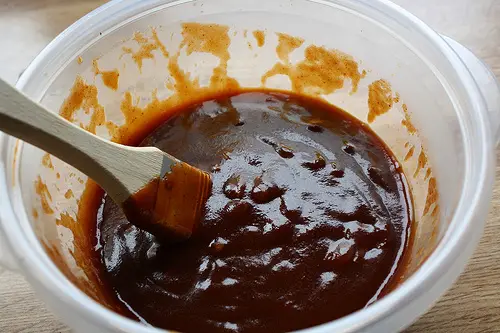 If you want to do your own barbeque sauce here is a great recipe. There is a little prep time involved-but the end result is a very good tasting BBQ sauce.
BBQ Sauce Recipe
Ingredients
½ white onion
3 cloves garlic
3 tablespoons olive oil
1⅔ cups ketchup
½ cup whit vinegar
⅓ cup brown sugar
⅓ cup Worcestershire sauce
2 teaspoons chili powder
¼ teaspoon cayenne pepper
Instructions
In a saucepan on medium heat add the olive oil and cook the onion and garlic until soft.
Then add all the other ingredients and simmer for 30 minutes.
Its that simple.
Enjoy!