If you've ever hosted a surprise party, you know how much hassle it can be to prepare meals for several people. Moreover, unexpected guests can cause you stress because you are frantically trying to get everything ready. If you're preparing for a sudden guest, it's essential to prepare a simple recipe that you can cook ahead of time. To know the best recipes for unexpected guests, read further.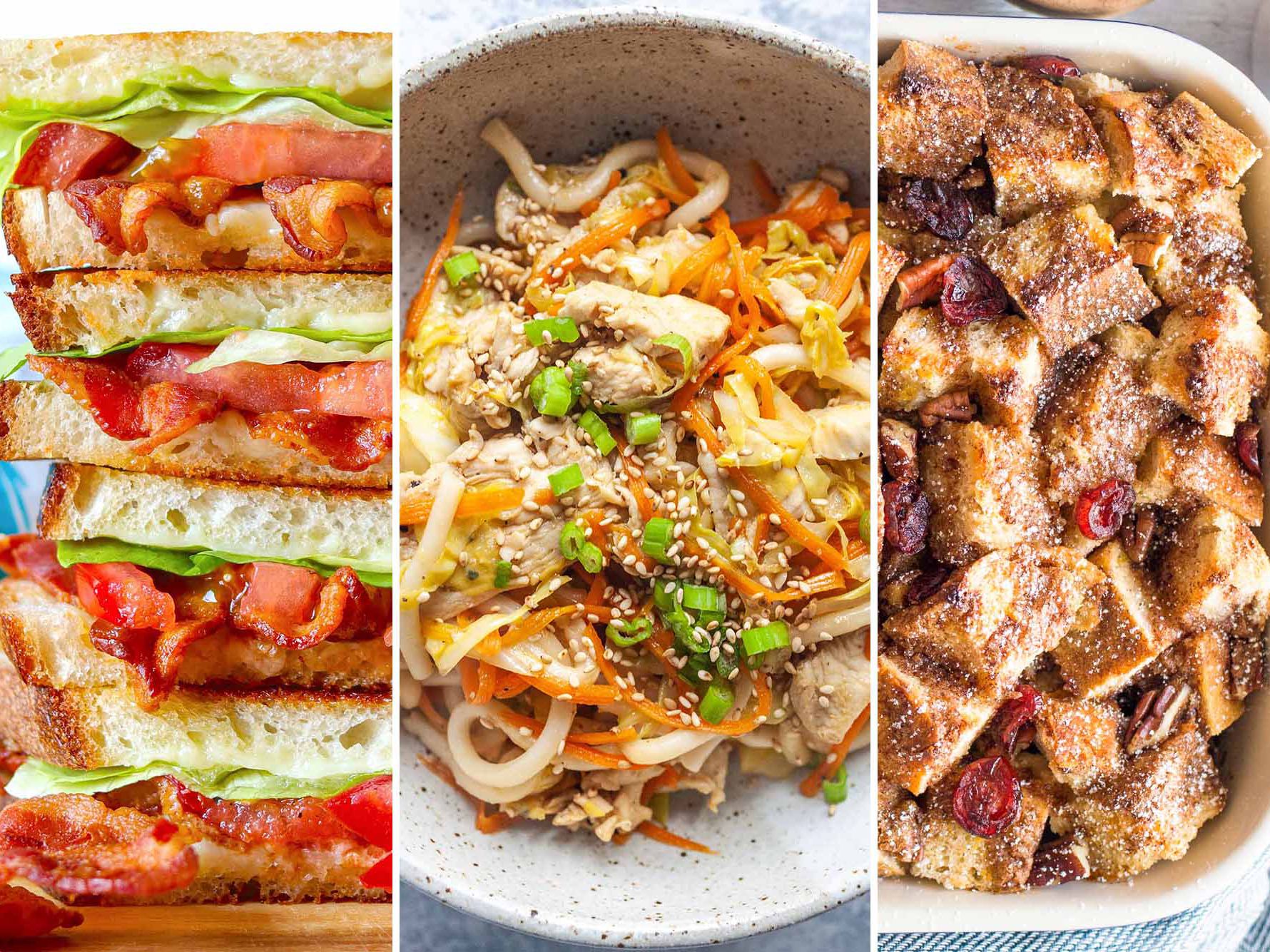 If your unexpected guest is staying overnight, the best recipe for them is to prepare ahead of time and serve the same day. In addition to leftovers, you can also prepare a tasty dish for your overnight guests. You can make sandwiches with unusual bread. In addition to traditional sandwiches, you can also make some for a delicious dessert. Once you've prepared these, you can prepare the other meal.
Take a look At Some Quick & Easy Recipes For Unexpected Guests
A Simple Dessert
Dessert is the last thing you want to think about when entertaining. If baked Alaska isn't on your list of treats to try anytime soon, a container of good ice cream can still be used in a variety of ways, including serving it al fresco with no accompanying. Another idea is to keep a stash of delectable cookies on hand for a last-minute dessert. Finish it off with a cup of coffee after dinner.
Serve A Filling Breakfast
Overnight guests must eat in the morning, which might be challenging given the bathroom schedule and adjusting to a more crowded household. You can go for a short run to the nearest doughnut store, or you can make scrambled eggs and homemade morning biscuits or muffins. All you need is a bag of English muffins, sausage patties, sliced cheese, and eggs to make them. If the thought of scrambling eggs on demand makes you nervous, bear in mind that if you keep them on low heat and fold the partially cooked egg toward the middle of the skillet to keep everything moist, you can make superb scrambled eggs every time.
Pull Out The Grill
Grilled meats and veggies cook quickly and may be prepared in a short amount of time. Grilling is also a kind of performance art. You're giving your guests some fresh air, a few distractions, and maybe even a laugh while your steaks, poultry, or burgers sizzle their way to mouth-watering deliciousness. The food is always fantastic for grilling, but the company and camaraderie are great seasonings and give the necessary elements for a memorable visit. You've got yourself a meal appropriate for your favorite folks if you add a simple salad from the kitchen. Eating outside can also be relaxed and easygoing, reducing stress and cleanup.
Try delectable mesquite-grilled salmon fillets as a variation from your usual grilling options. They're quick and straightforward to make, and they'll give your visitors something to talk about.
Go Vegetarian
With more people reducing or removing meat from their diets, it's a good idea to have a meatless entrée available if you don't know your visitors' dietary choices. Many meals, such as spaghetti and chili, can be made without meat, but make sure to alter the seasonings to avoid a bland outcome. You can make a standard version of the dish and then remove a piece before adding the meat if you're in a hurry. That way, you can delight everyone while also saving time and effort. Meatless meals are frequently lighter options as well. So keep these in mind if you have any strenuous activities scheduled later in the day. Try this double-hearty double-quick veggie chili if you want to go all out when it comes to vegetarian meals. It has a lot of flavors and cooks quickly.
Sandwiches
Whether hosting overnight or dinner, sandwiches are an excellent option for unexpected guests. In addition to being easy to prepare, they will also save you a lot of time. They'll be a quick and easy meal that won't take too long to prepare. You can also use leftovers or buy various kinds of bread and add various ingredients. You can even include your favorite cheese on the sandwiches!
Crockpot Meals
Crockpot or single pan dishes are quick and easy to feed a crowd. You have to provide the ingredients, and the equipment will take care of the rest. Prepare dinner and set it aside until the delectable aroma entices your guests to the kitchen if you have the time. It's almost ideal because it's a lazy method to entertain. Another advantage of slow cooking is that it allows you to use less expensive cuts of meat, so you'll be able to cook delicious cuisine while also keeping your food costs down. Cutting cuts with a crockpot meal is one method to take care of your company while reducing the drain on your budget. Surprise entertaining can be an unexpected expense.
Egg Dishes
If you're confident in your ability to scramble a few eggs, they're an excellent method to feed a crowd. With the addition of cheeses, spices, and other seasonings, you may dress up or down eggs' delicate flavor and texture. A world of custards and other great egg-based meals will widen your culinary repertoire in style once you understand how to prepare an egg mixture without overcooking the outside. Eggs will create a significant statement on a cheap budget, from start to soufflé. If you're looking for a hearty appetizer, a spinach and egg dish might be the way to go. This quick spinach and egg appetizer can be made ahead of time and frozen or served hot from the oven: Appetizer with Spinach.
Conclusion
When you're entertaining unexpected guests, impromptu meals will make your life a whole lot easier. These meals are a perfect solution for times when you're short on time. They don't require measuring tools, cooking experience and are cost-effective. And if you have unexpected guests, you won't have to worry about the food preparation process. You can serve a plate of your favorite dish, and your guests will never know that you cooked in advance.