Glucerna is a meal replacement shake and bar company. It is manufactured by Abbott and is intended for persons with type 2 diabetes. Glucerna can also be used for prediabetes or type 1 diabetes. These goods are high in protein and low in calories and sugar. Artificial sweeteners such as sucralose and acesulfame potassium are also included, posing health hazards.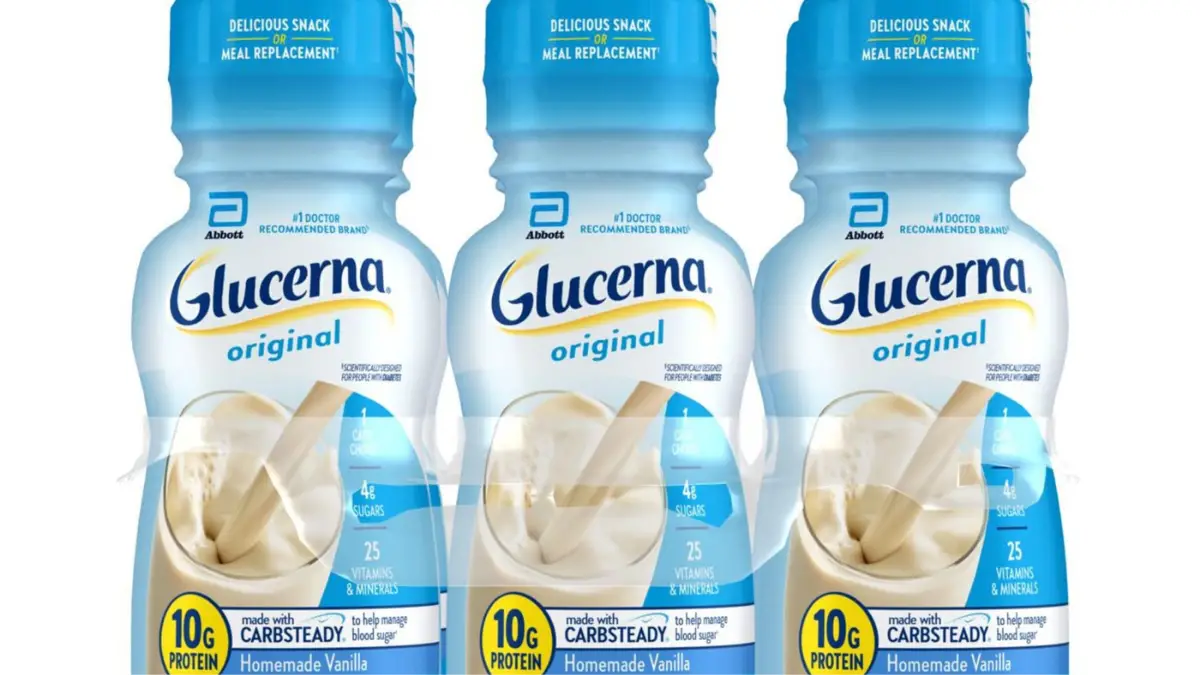 Glucerna Nutrition Facts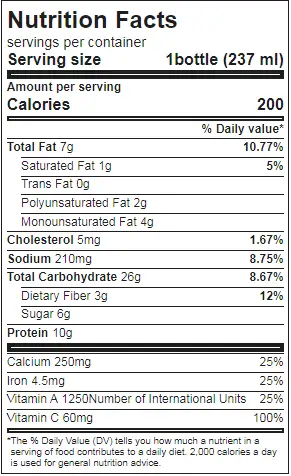 Glucerna may have different ingredients depending on the flavor, such as vanilla or chocolate, but all critical nutrients are the same. An 8-ounce container of Liquid Homemade Vanilla contains roughly 190 calories, according to Abbott, the producers of Glucerna. Fat accounts for sixty of these calories. While there is no trans fat in the product, it does include 7 grams of fat, including 1 gram of saturated fat. It has only 5 milligrams of cholesterol per bottle.
Key Ingredients Are Diabetes-Friendly
The goal with diabetes is to keep your blood sugar levels within a specific range. Hyperglycemia (high blood sugar) is associated with many health problems.
Blurred vision, nerve damage, and kidney illness can all occur. Diabetes can have devastating consequences if it isn't managed correctly.
Type 2 diabetes can be exacerbated by being overweight, and weight loss can be aided by eating a more nutritious diet. When you have diabetes, it's critical to keep track of your carb intake because carbs boost blood sugar immediately.
Quick-digesting carbs like soda can cause sugar surges, and Glucerna is made up of carbs that are less likely to cause blood sugar increases. It's possible that substituting a Glucerna product for a fast-acting carbohydrate snack over time will alleviate diabetes symptoms.
By lowering calorie intake, meal replacement bars and shakes can aid in weight loss. Low-calorie counts are joint in nutritional smoothies and bars.
However, most products are high in sugar, making them a poor choice for people with diabetes. Glucerna products are distinct in that they have a lower glycemic index and contain less sugar. According to the manufacturer, Hunger Smart shakes include 15 grams of protein per serving, which is higher than the average of 10 grams incomparable nutritional shakes.
How Glucerna May Complement Your Diet?
The essential qualities of Glucerna may sound appealing, but understanding the nutrients required for type 2 diabetes is necessary before evaluating these goods. Carbohydrates can cause blood sugar levels to rise, and this is why it's critical to consume carbohydrates that take longer for the body to metabolize. Foods with a low glycemic index (GI) are sometimes referred to as such. Here are several examples:
Steel-cut oats
Whole wheat (stone-ground)
Beans and legumes
Non-starchy vegetables such as broccoli, cauliflower, and asparagus
Glucerna is designed to give the body slower-digesting carbs, similar to low-GI meals. Balance your diet with low-GI foods for optimal nutrition, and use Glucerna just as needed.
Potential Risks And Considerations
The components stated on many of Glucerna's goods may not look like lists of actual food, as they do with most artificial foods.
Processed foods and their ingredients are becoming less recommended as we understand more about them. The Glucerna Shake and Crispy Delight Bars ingredient lists are only two examples.
Fructose, the third ingredient in the smoothie, is a controversial substance for everyone, but especially for people with diabetes.
Artificial sweeteners and sugar alcohols are also present in the Glucerna line. Artificial sweetener consumption is still debatable.
These sweeteners have been proven in studies to increase sugar cravings and lead to overeating, both of which can damage one's health, especially if one is diabetic.
The shakes and snacks made with Glucerna are unlikely to cause any serious adverse effects. The main danger is probable overdependence on the products to treat diabetes.
It's crucial to get adequate protein and control your carbohydrate intake, but you also need to exercise regularly to keep your blood glucose levels in check.
Another factor to consider is weight reduction. When combined with a good diet and activity regimen, low-calorie, high-protein meal replacements can help you lose weight gradually. If you add Glucerna products to your existing diet rather than using them as meal replacements, you may impede your weight loss attempts.
Glucerna, Diabetes Nutritional Shake

Features:
DELICIOUS TASTE TO HELP CURB CRAVINGS: Making an intelligent choice can still be delicious with Glucerna shakes

LISTEN TO THE PROFESSIONALS: Glucerna is the #1 doctor-recommended brand for people with diabetes

RICH, DELICIOUS FLAVORS: Glucerna shakes come in 5 unique flavors you'll love. Rich Chocolate, Homemade Vanilla, Creamy Strawberry, Classic Butter Pecan, and Chocolate Caramel

NUTRIENTS YOU NEED: Each bottle contains 10 grams of protein, 180 calories, one carb choice, and 4 grams of fiber. Glucerna shakes are suitable for lactose intolerance, and they are gluten-free. (Not for people with galactosemia.)

Eligible to be purchased with Supplemental Nutrition Assistance Program (SNAP) benefits

In select stores; The SNAP (Supplemental Nutrition Assurance Program) name is a service mark of the U.S. Department of Agriculture; USDA does not endorse any goods, services, or enterprises.
There are many meal replacement bars available for weight loss, and however most of them are high in sugar. What sets Glucerna apart is its reduced glycemic index, which indicates that carbohydrates don't cause blood sugar levels to increase. If you have diabetes, Glucerna diabetic shakes are developed to help you manage your blood sugar. According to the Linus Pauling Institute Micronutrient Information Center, a high-glycemic diet can raise your risk of diabetes. However, Glucerna argues that their product-based meal plans are only for those with diabetes and that if you don't have diabetes, you should visit your doctor for a more appropriate program.
Conclusion
Ensure and Glucerna is a dietary supplement made explicitly for diabetes, and neither is a meal replacement shake for people with diabetes. Both brands can supplement meals that were skipped or not enough and ensure is low in calories, high in proteins, and low in sugar. Hence, Glucerna is better for people with diabetes, and it contains less sugar and less caloric content. Its sugar content is low in Ensure, but both are good for people with Type 2 diabetes.