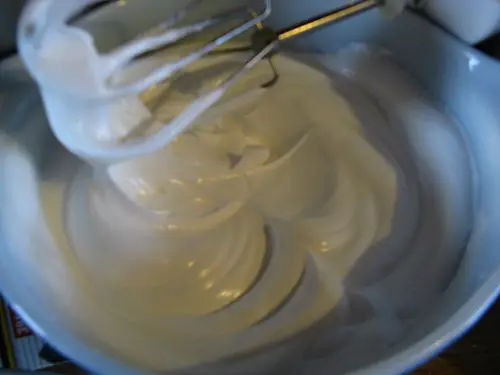 This Meringue Topping Recipe is quick and simple with very little ingredients. This is great if you need to use a topping that will hold up on a pie you have created ahead of time; Makes enough for one pie.

Meringue Topping Recipe
Ingredients
3 egg whites
¼ teaspoon cream of tartar
6 tablespoons sugar
Instructions
Whip the whites and cream of tartar with a mixer until soft peaks form gradually adding 1 tablespoon of sugar at a time. Beat a couple of minutes.