Food provides more than just energy. It's love—for you, your loved ones, and anybody you invite to share a meal with you. Everybody knows someone who always serves the best food, whether for a weeknight supper or while throwing a party. Give them modern cooking tools they'll enjoy for years and ingredients they'll swear by to show them how much you appreciate all those great recipes they've made.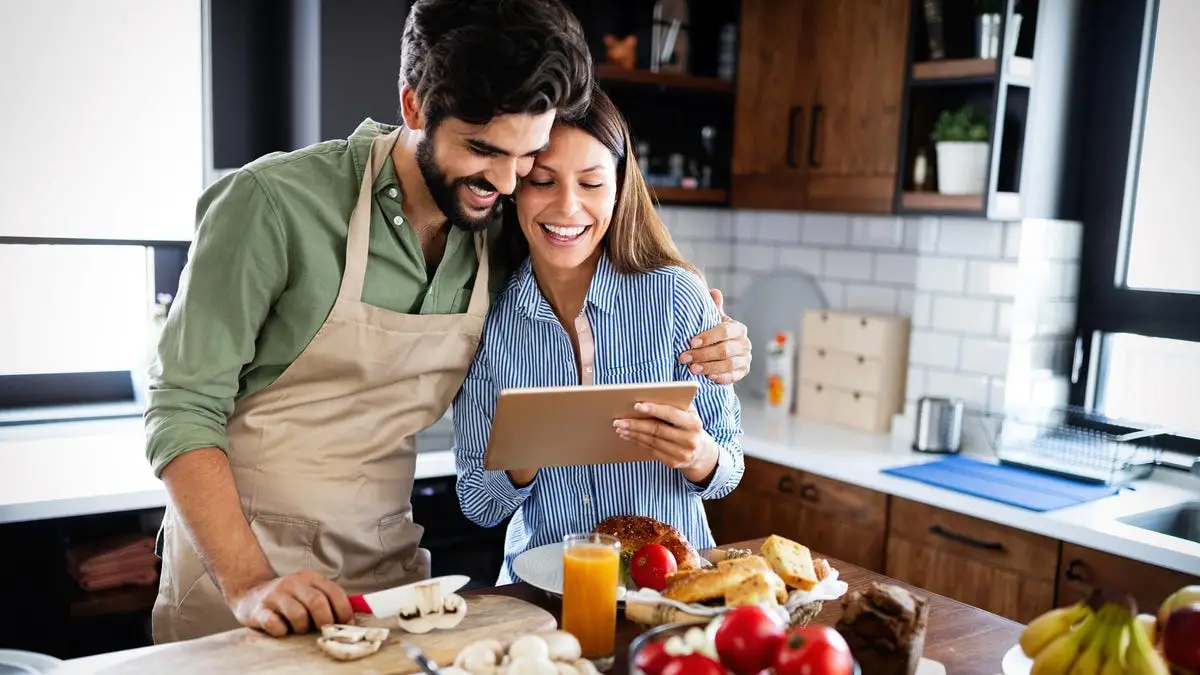 It can be challenging to decide what to buy if you are not a huge foodie yourself. However, if you search for novel and intriguing ingredients, you will undoubtedly come upon something that your fellow eater hasn't yet tasted. Giving food makes sense because you know it will always be consumed! However, cooking-related items and kitchenware are always appreciated presents that will undoubtedly be utilized frequently.
Cool Cooking Gifts for Women
Here are some of the best cooking gifts for women:
Carbon-Steel Round Roaster
This sizable wok made of carbon steel may be used on any stovetop with its flat bottom. The included bamboo spatula and recipe book make it a fantastic present.
Joyce Chen, Classic Series Carbon Steel Wok Set

Features:
The set includes a 14-inch wok, dome lid, 12-inch bamboo spatula, and recipe booklet.

Made of 1-1/2 mm gauge carbon steel for fast, even heating; requires seasoning before use.

Birch-wood stay-cool handles – one long and an opposite helper handle

Nonstick steel dome lid with knob helps keep in heat, moisture, and nutrients

Safe for use on either gas or electric cooktops; hand wash

NOTE: Carbon steel woks are not made for average cooks that expect them to work as easily as a nonstick pan. They require seasoning when you buy them and special cleaning and oiling after every use. A properly seasoned wok will look very discolored and almost dirty; that's what they're supposed to look like after seasoning.
Air Fryer and Instant Pots
Depending on the quality and price, numerous options are available in stores. The air fryers have recently risen to the top of women's shopping lists for kitchen appliances. An instant pot or pressure cooker are other options if the woman you are buying for does not enjoy frying.
They can either fry, pressure cook, bake, or sear using these appliances. Giving an instant pot as a present is a terrific option for women who don't have the time to cook and don't own a pressure cooker. The recipient of this present will appreciate you because it has simple and clear controls.
Instant Pot Vortex 5.7QT Large Air Fryer Oven Combo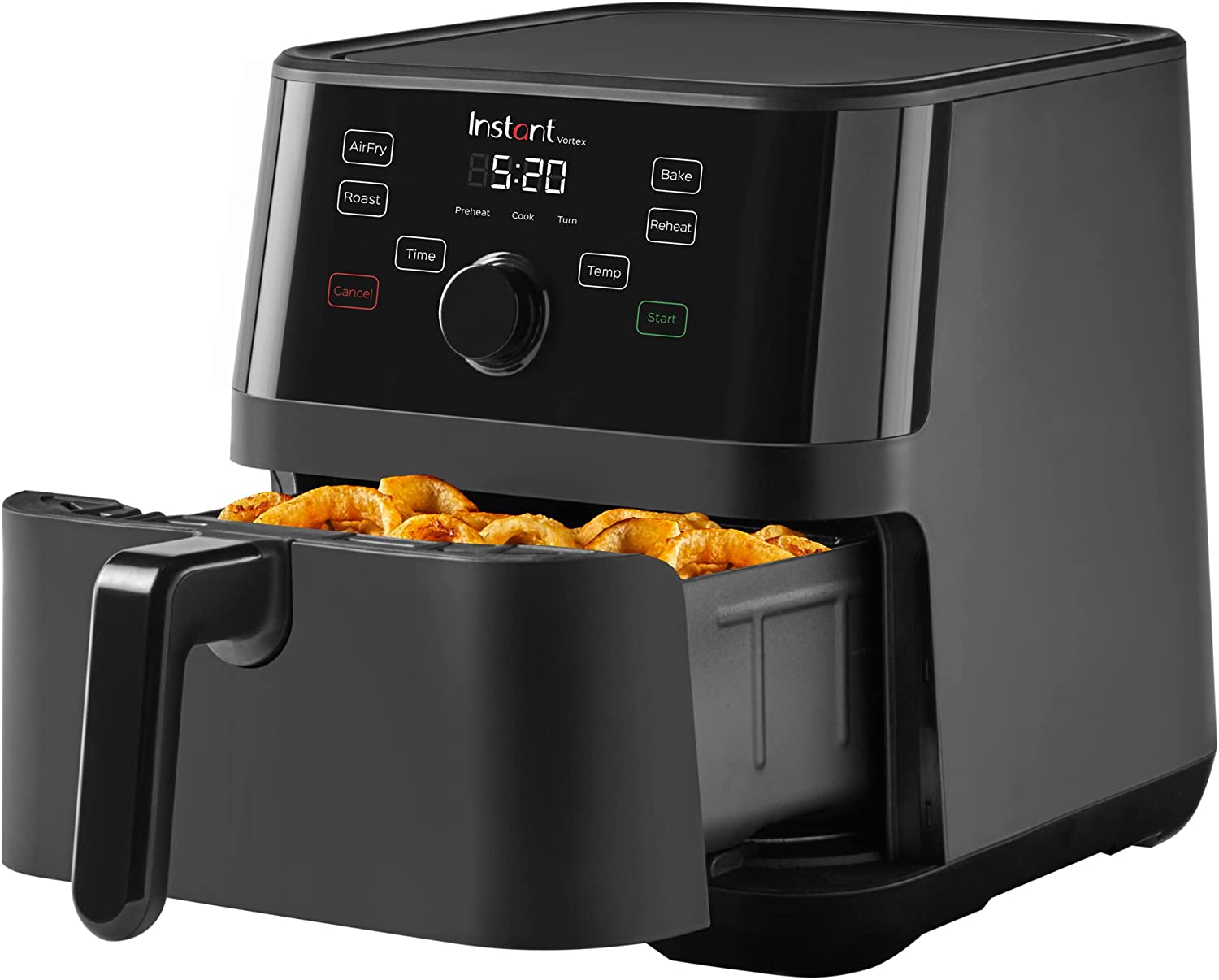 Features:
Air fry, broil, roast, and reheat.

Advanced technology drives airflow top down for a perfect golden finish and crispy, tender results every time!

Customizable programs for one-touch wings, roasted veggies, garlicky potatoes, cookies, cinnamon buns, and more!

Little to no preheating time, from frozen to golden in minutes! Create gourmet meals with the versatility of a temperature range of 120 to 400° F.

Non-stick, dishwasher-safe air fry basket, and tray.

Perfectly combines function and style in a countertop-friendly size.

Download our free Instant Pot app to create quick new favorites and prepare a delicious meal, available on iOS and Android.
Built-in safety features like Overheat Protection, auto-off, and more to keep your mind at ease.

Perfect for quick delicious meals, preparing side dishes, appetizers, wings, and more. A great addition to any kitchen; perfect for 4-6 servings.
Stand Mixers
There are many stand mixer options available in stores that you may give as gifts to women who enjoy baking. There are options for powerful but quiet mixers in operation; this is a useful gift for bakers.
Stand Mixer, 8.5Qt Tilt-Head Food Mixer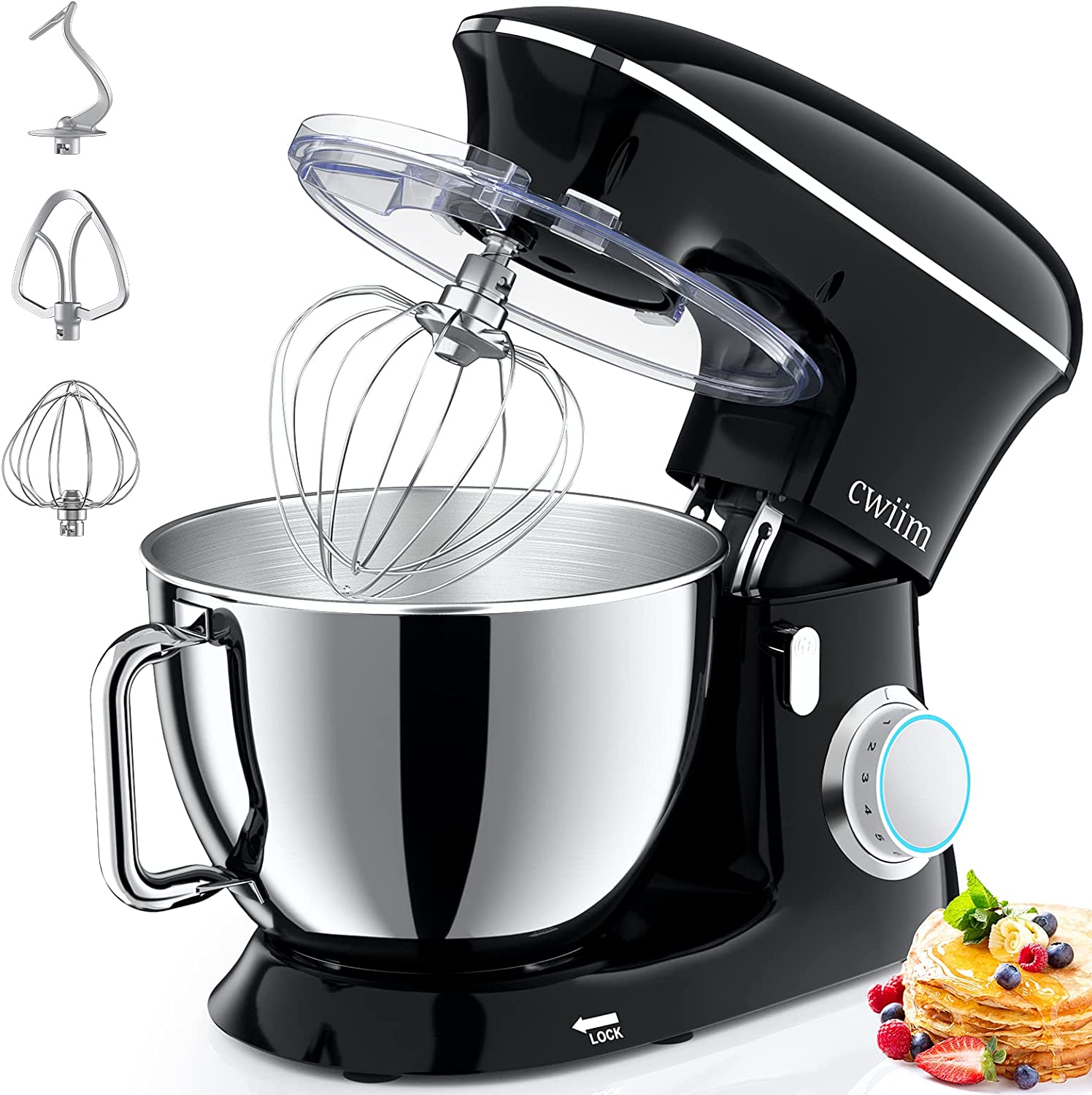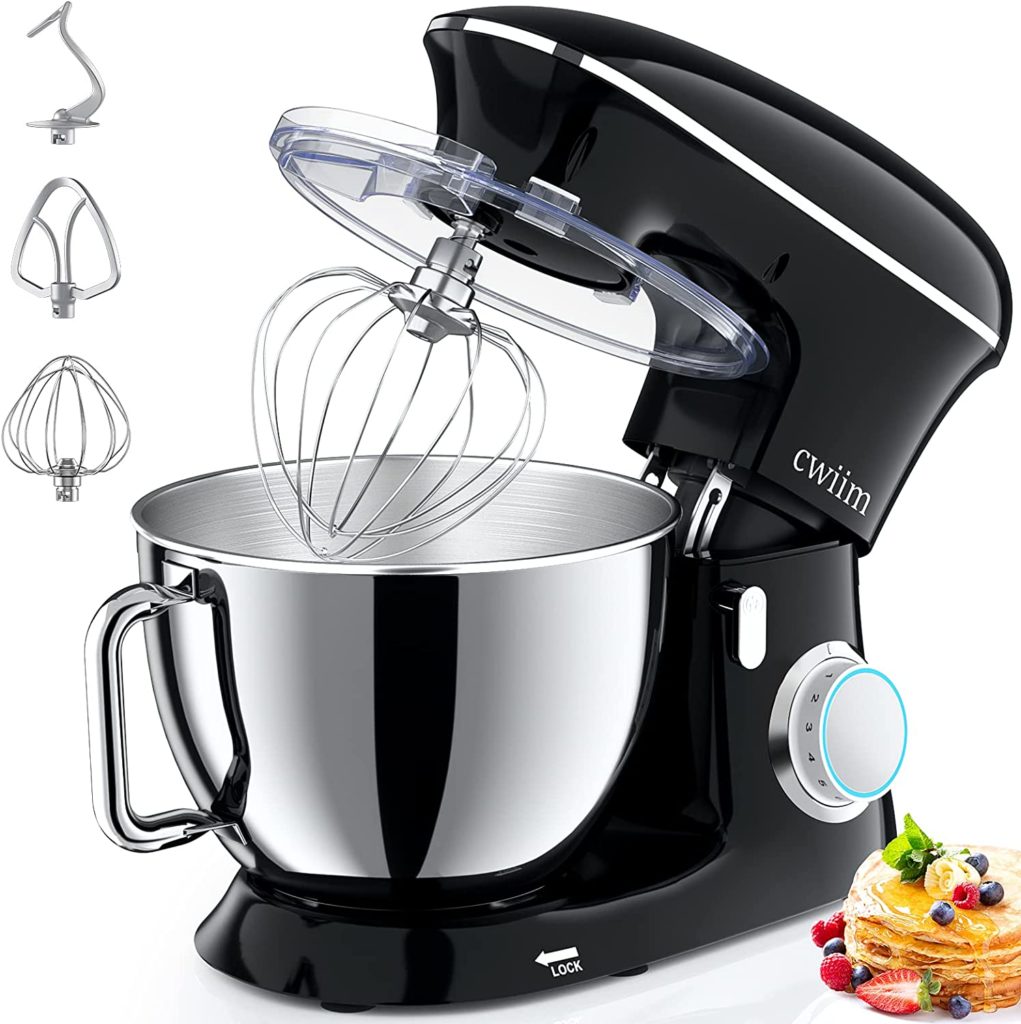 Features:
Powerful 660W powers of CWIIM stand mixer can go through the thickest dough without dry powder. Planetary mixing action gives complete bowl coverage; no more need to stop and scrape ingredients from the side of the bowl. It only takes 15 mins to knead out the windowpane effect of dough.

With CWIIM's large-sized food mixer, you can make three dozen cookies or six loaves of bread in a single batch. A stainless steel bowl with handles is dishwashable. Great for big families or those who like to bake in batches. Send an ebook recipe for free.

Three attachments( Dough Hook, Beater, Whisk)offer mixing versatility to any job, from blending to whipping. Features 7 settings to gently knead, thoroughly mix, and briskly whip(P-Mode), suitable for mixing cakes, cookie dough, fudge, or potatoes, or kneading the dough for bread, pizza, or cinnamon rolls.

The stable cake mixer with bowl and CWIIM only stands 14.37″ tall and fits underneath most kitchen cabinets. It weighs about 13.23lbs and has six silicone suction cups on the bottom to protect the kitchen mixer and desktop; no worries about shifting and falling, and it works safely and efficiently.

As confident in the quality of the Cwiim mixers kitchen electric stand mixer, we could offer a 2-year manufacturer warranty. ​And we will solve the problem within 24 hours. If you have any questions, please get in touch with us.
eBooks
A wonderful cookbook is a great choice for healthy ladies in the
kitchen
. Since they are practical in this digital age, eBooks are growing in popularity. Investing in a cooking eBook will please the ladies. You may purchase ebooks like healthy cocktail recipes and herb dishes.
Freeze Fresh: The Ultimate Guide to Preserving 55 Fruits and Vegetables for Maximum…
Features:
Capturing the peak flavor of freshly harvested produce and preserving it for year-round eating is easier than ever with Freeze Fresh, the ultimate guide to freezing and enjoying more than 55 popular fruits and vegetables.
Author Crystal Schmidt shares her time-tested preparation techniques that ensure color, texture, and flavor are retained in the freezer. From familiar favorites like apples, corn, potatoes, and peas to surprises like lettuce, avocado, and citrus fruit, Schmidt details the best ways to prepare each food for the freezer, including pre-cooking and slicing, blanching, and more. She offers more than 100 recipes that freeze well, such as Blueberry.
Maple Pancake Sauce, Pickled Sliced Beets, Mango Chutney, and Honey Butter Carrot Mash–as well as delicious ways to cook the frozen food after thawing, including Creamy Parmesan Confetti Corn, Tart Cherry Oatmeal Bars, Broccoli Cheese Soup, and Blueberry-Matcha Latte Smoothie. Home cooks and gardeners alike will love discovering how easy and economical it can be to fill your freezer with products customized to your tastes and needs.
Cast Iron
A cast iron is a fantastic alternative if you're considering getting your lady friend a kitchen item. Cast iron is best used by gift recipients who host celebration parties or cook for large crowds. Since everything may be prepared on cast iron, this device is among the best presents for ladies.
Amazon Basics Enameled Cast Iron Covered Dutch Oven

Features:
7.3-quart cast iron dutch oven pot for cooking and baking in the oven or on the stovetop; Oven safe up to 400 degrees Fahrenheit

A smooth enamel finish provides long-lasting durability and nonstick convenience.

Cast iron provides even heat distribution and retention; Hand wash only

Dual side handles and fitted lid

Roast meat, bake bread, marinate, sauté vegetables, prepare soups, stews, casseroles, and more.

Backed by an Amazon Basics limited 1-year warranty
Vitamix, White 5200 Blender, Professional-Grade, 64 oz. Container.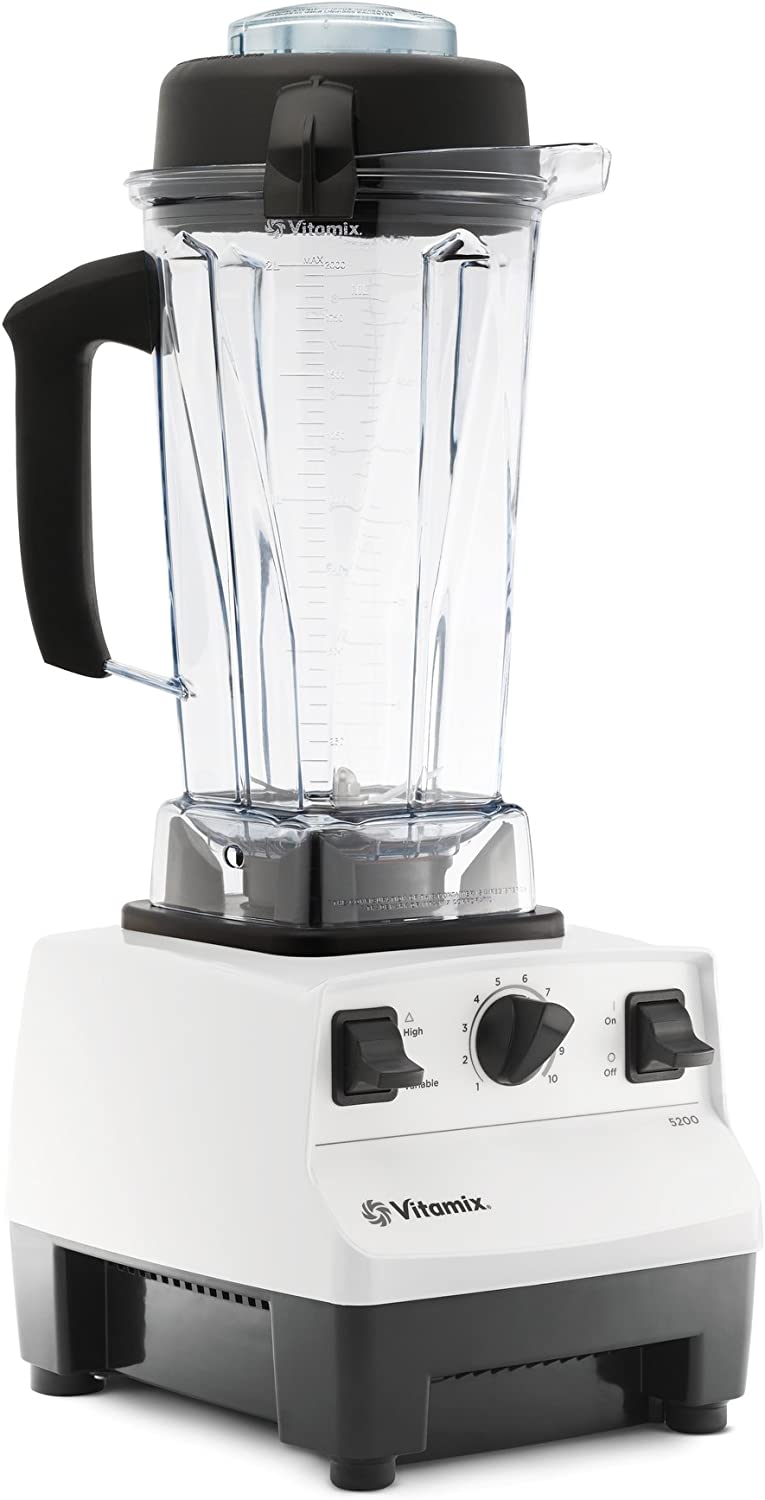 Features:
Variable Speed Control: Easily adjust speed to achieve a variety of textures. The dial can be rotated at any point during the blend, so you're in complete control.

Large Batches: The size and shape of the self-cleaning 64-ounce container are ideal for blending medium to large batches. Design Feature: Radial cooling fan and thermal protection system

Hot Soup: The blades in the Vitamix container reach speeds fast enough to create friction heat, bringing cold ingredients to steaming hot in about six minutes

Hardened Stainless-Steel Blades: Our aircraft-grade stainless steel blades are designed to handle the toughest ingredients, so from the first blend to the last, you get the same quality results

Self-Cleaning: With a drop of dish soap and warm water, your Vitamix machine can clean itself in 30 to 60 seconds.

What's in the Box: motor base, 64 oz. Container, getting started guide, DVD, classic tamper.

7- year full warranty. Electrical Ratings – 120 V, 50/60 Hz, 11.5 Amps
What to Gift a Person Who Loves Food?
When buying a gift for a woman or a cook, there are a few things to consider. Try to locate a present that honors the food they are enthusiastic about if you know it. Look for something that will aid them in the kitchen, such as a new cookbook or cooking tool, if they are constantly experimenting with new recipes. Additionally, if they enjoy hosting parties, try to find something that would elevate their upcoming dinner gathering.
Conclusion
The selection of culinary presents for women can be fairly challenging. The majority of the time, when someone gives a kitchen gift, it ends up on the back shelf, either because the recipient already has it or because it is useless to them. These kitchen gifts are ones that women are most likely to utilize. Both seasoned and beginning cooks can use these presents. You can purchase cookbooks or baking instruction manuals to go with these gadgets. A cheese board can also be included for them to use while slicing or serving cheese. These items might make the ideal kitchen presents for women.