Contrary to popular belief, eating spicy food on a hot day may help you stay cool. The heat from a spicy meal increases circulation and raises body temperature, which causes your body to begin sweating. Once the sweat evaporates, it helps you return to thermal equilibrium. People that live in scorching climates, such as those in Southeast Asia, North Africa, and portions of Mexico, have known this for a long time, and their cuisines have impacted many of the best spicy foods listed here.
In addition to being mouth-wateringly delicious, cold chili-infused noodles, mouth-numbing salads, and spiced grilled meats will help you unwind after a merciless late-summer heat. What if the weather right now isn't hot where you are? You may still savour the spice on its terms by curling up with a bowl of penne arrabbiata (as hot as you like it, depending on how much red pepper you add) or Thai-style phat bai horapha (beef with basil and chilies).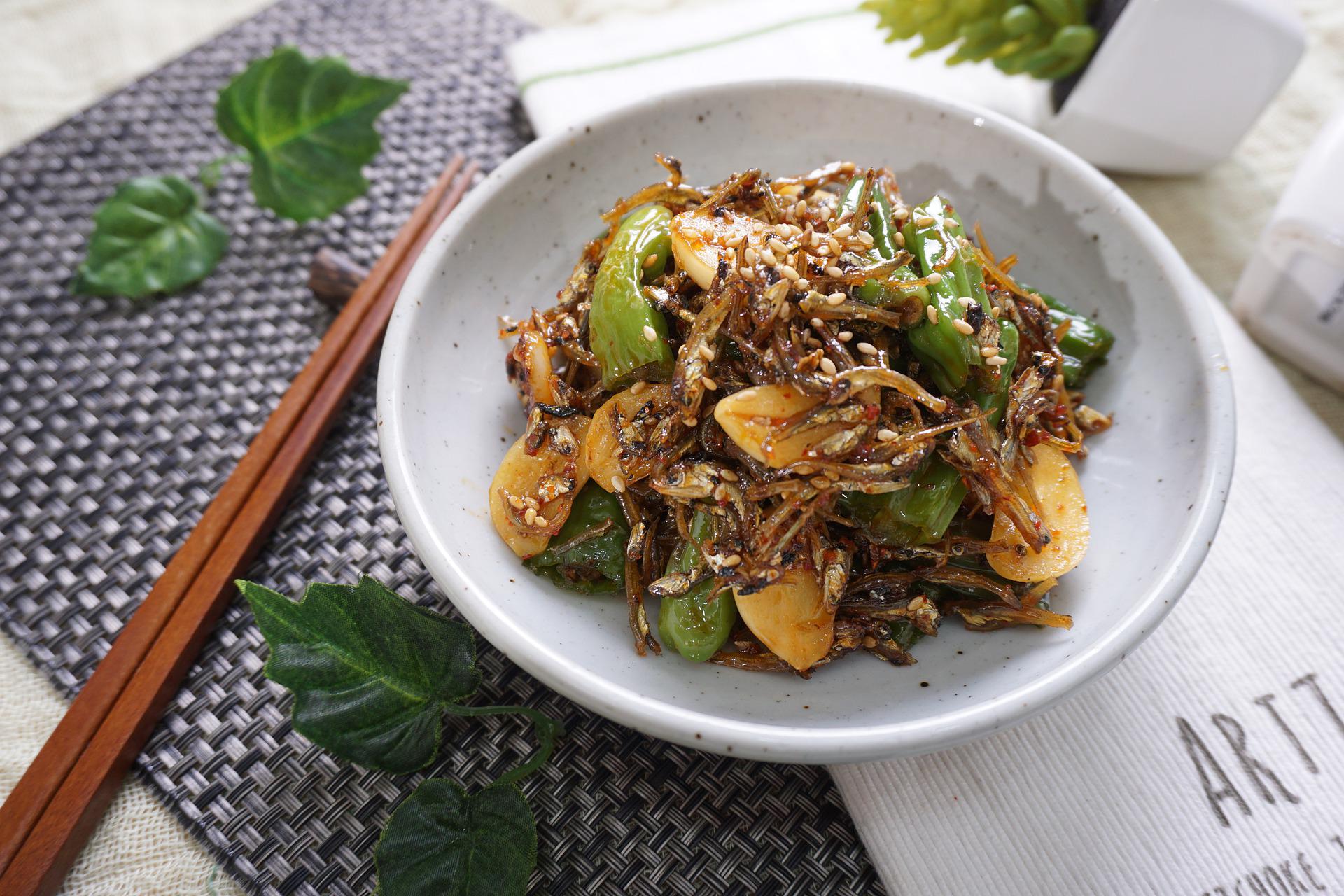 Here are Some Best Spicy Recipes
Basil & Chilies with Thai Style Beef
Phat ka-Phrao is increasingly frequently found on Thai restaurant menus in the US, but it can be challenging to prepare at home because of the lack of a crucial ingredient: large quantities of holy basil. Phat bai horapha, or stir-fried beef with basil and chiles (either Thai purple basil or regular sweet basil is good), is a more practical but no less delectable substitute. Like all curry pastes, the one required for this recipe will taste best if made the traditional way, with a mortar and pestle. 
Fried Chicken Extra-Crispy With Caramelized Honey & Spice
This fried chicken is for those who take their fried chicken seriously. Starting with a whole bird divided into pieces allows you to keep the breast bone in for more tender flesh. Italian fine "00" flour mixed with some buttermilk brine creates the light, craggy coating, and frying at a low temperature gives plenty of time for the moisture to evaporate, making an incredibly crunchy crust. The chicken's ultimate sweet, rich, and spicy flavour comes from a drizzle of honey butter and a coating of spice dust that is heavy on árbol chillies.
Kung Pao Chicken
With toasted Sichuan peppercorns and fermented chilli bean paste, this rendition of kung pao chicken is a far cry from the takeout-style meal you may have encountered at Chinese restaurants in the United States. Before being stir-fried in a wok with peanuts and fiery Chinese chilies for the intense heat and unmistakable whiff of smokiness that only a wok can deliver, the chicken thigh meat is marinated in a savoury blend of soy sauce and Shaoxing wine. However, if we're being sincere, this milder, more straightforward kung pao chicken is probably even closer to the original Sichuan dish.
Nando's Spicy Rice Made at Home
In the UK, Nando has developed quite a cult following; there is even one in Toronto. After my first visit, I fell completely in love with this Portuguese chicken restaurant! There are a few different tastes and spice levels available for the chicken. However, the rice entices me to return time and time. Bell peppers and onions should be sautéed first. Afterward, you'll add stock and seasonings before incorporating some green peas. You'll have one of the best spicy chicken recipes available if you can find some Piri-Piri chicken. And this recipe is incredibly quick and easy! The only thing standing between you and some delicious handmade Nando's Spicy Rice is 20 minutes and one pan!
After frying sliced red pepper and onion, a few basic spices are added. The rice should then be added along with some chicken stock (a stock cube works just fine for this). Frozen peas can be added without having to first defrost them three minutes before the end. then you're done!
Spring Vegetables Stir-Fried With Sichuan Peppercorn & Black Olives
The veggies used in this recipe—tender, green asparagus and snap peas, English peas, and morel mushrooms—are in season during the height of spring. Even if none are traditional Sichuan dishes, they can benefit from Sichuan flavours (and Chinese wok-cooking). A surprise addition of minced black olives adds unexpected bursts of salty flavour. The heat comes from a combination of Sichuan peppercorns and árbol or Chinese hot chillies.
Tamarind-Ginger Glazed Baked Chicken Wings
Few products you may store in your cupboard are more cost-effective than dried chilies. Even while a paste made from ground dry chiles tastes astringent and bitter, heating turns it into something nuanced, fruity, and aromatic. The key ingredient in my hands-free braised lamb shoulder recipe is dried chiles, which also shine in my dried chile harissa. Again, in these short chicken wings, dried chiles come through with some help from ginger, tamarind paste, and other hot ingredients.
If you start with the appropriate recipe, you can use your oven to make chicken wings with crisp skin any time of year. In this recipe, the wings are glazed with a hot, tangy, and smoky glaze made of Kashmiri red chilies, tamarind paste, palm sugar, and fresh ginger before being baked on a sheet tray. Preheating the tray prevents the meat from sticking. Serve these wings alongside chilled cucumber raita.
Xi'an-Style Oven-Fried Chicken Wings, Hot & Astringent
The insanely delicious Chongqing Chicken Wings I've had at Mission Chinese Food in San Francisco and New York inspired the idea of a hot and numbing crispy fried chicken wing. Anyone from Sichuan or Chongqing would tell you that the combination of spicy chile, numbing Sichuan peppercorns, and crispy fried chicken is like cereal and milk. Really hot milk that will burn your face off in the most enjoyable manner imaginable. One of our favourite techniques for getting a crackly exterior on all kinds of fowl, overnight resting with baking powder and salt gives these wings, another variation on oven-baked wings, their wonderfully crispy skin. Sichuan peppercorns, smokey red pepper flakes, cumin, and fennel seed are used to season the wings. The spices can be ground in a mortar and pestle or using a spice grinder, but for the most refined taste, toast them first.
Chicken Pasta with Heat
Give this pasta recipe a shot if a dash of red chilli flakes isn't enough for you. It goes well beyond your Nonna's typical spaghetti dish. For added flavour, chicken breast is spice-rubbed with cayenne and smoky paprika, and everything is covered in a hot, double-cream tomato sauce. A slice of warm garlic bread is the only thing that could make this dish better. Pasta, chicken, and spices are among the best food combinations ever. Additionally, it's largely to blame for 90% of my food comas. However, delicious food comas. 
We've recently become obsessed with this recipe, and quite simply, We can't get enough of it. We believe you'll adore it as much as we do as follows:
Flavorful – This spaghetti has a beautiful, rich flavour beyond just being hot. 
Creamy/Tomatoey: This is the best of both worlds, and it works SO well! It would help if you didn't have to choose between tomato and creamy pasta.
Dinner for a date: This dish makes enough for two people and is ideal for a cosy evening. For a family, it may be doubled!
Spicy Indian Butter Chicken in 30 Minutes
The ideal serving of excellent comfort food that is warm and comforting. Butter chicken with an Indian flair, cooked with lots of spice and a touch of coconut cream. It is warm, creamy, somewhat spicy, and bursting with comforting Indian flavours. Steamed rice and warm naan are served with each bowl as a final touch. You'll have the ideal meal you can eat any night of the week. Bonus? This can be prepared in just over 30 minutes with just one skillet and a stovetop. Additionally, the leftovers taste even better the next day.
The Best Ropa Vieja
This "ultimate" rendition of one of Cuba's most well-known meals, Ropa Vieja, is obscenely flavorful! The combination of numerous tasty ingredients and spices creates a truly remarkable dish. You'll be happy you have the leftovers if you make a second batch while cooking!
Ropa Vieja is a dish made of shredded beef and vegetables that looks like a pile of vibrant rags. This is one of Cuba's most well-known and adored dishes, and its name is derived from the Spanish meaning "old clothing." It is one of the recognized national foods of the nation due to its popularity. This dish is a loose modification of one popular in southern and central Spain during the Middle Ages of the Spanish Sephardi community.
It was traditionally used to use up leftovers from stews like coccidia or puchero, both of which are garbanzo-based dishes and the inspiration for the original Spanish Ropa Vieja. Later, this dish was brought to Cuba, where the Cubans gave it their unique twist. Beef and tomatoes, both inherently umami-rich foods, are at the heart of this recipe. Then we'll add some additional ingredients and spices that will sing your taste buds with delight, along with tangy bell peppers and caramelized onions.
What should you Add to Spice up your Meal?
Red pepper flakes – These are great for adding a sweet heat to a variety of dishes in addition to pizza. Cracked black pepper recently – Despite being widely available, pepper is nevertheless helpful for giving food a tingling back-of-the-throat spice. A fantastic method to flavor your cuisine is using herbs and spices, whether used alone, in fresh or dried mixes.
If you utilise herbs, you may be able to lower your intake of salt, sugar, or fat, which is essential for managing health concerns like diabetes, hypertension, or heart disease.
When you flavour healthy foods like broccoli or spinach with herbs and spices, these meals take on a magical quality that makes you want to eat more. 
Is Spicy Food Healthy?
Spicy food is good for you. Although spicy food won't make you get an ulcer, you should exercise caution if you have IBS, dyspepsia, or inflammatory bowel disease (IBD). If eating spicy meals makes your stomach hurt, consider your options first. Haemorrhoids are not caused by spicy food, although you may feel the burn if you have anal fissures. The compounds in peppers known as capsaicinoids, which also include the molecule capsaicin, are what give them their hot flavour. Research from the past few decades has shown that capsaicinoids, and by extension, spicy meals, also provide several health advantages.
What Food is the Spiciest in the World?
Curry Phaal from India. The hot Phaal Curry is known as the spiciest food on earth, and those who attempt to eat it are frequently asked to sign a paper before doing so (basically, so they won't sue the restaurant if something goes wrong). It contains ten peppers, including the infamous bhut jolokia, the world's hottest pepper.
Can Spicy Food Make you Gain Weight?
Spices give flavour to meals while supplying the body with phytochemicals and antioxidants. If calories ingested exceed calories burned, weight gain will result. If the food is delicious and you consume a lot of it (calories), you could gain weight if you do not burn off enough of those calories through activity or exercise. Additionally, those who consumed spicy food had a greater rate of obesity than those who did not; the higher the rate of obesity, the spicier the meal and the more frequently consumed.
What Spice has the Best Flavour?
So here are the four healthiest and most delicious spices:
Ginger. Ginger is a common ingredient in many dishes from India to China and Japan.

Turmeric. The primary curry spice related to ginger is turmeric.

Cumin. 22 percent of your daily iron needs can be met by eating one tablespoon of cumin seeds.

Cinnamon.
Conclusion
We enjoy our favourite recipes since they are quick and easy to make. These recipes are tasty and easy to make, as was already said. So, for dinner, give one of these a try. We sincerely hope you enjoyed reading this article.