When it comes to cooking a chicken breast, you can get a lot of different recipes out of it. You can be shredded, dice, or otherwise, prepare the boiled breasts for other recipes. When cooking your chicken breast, you can use various methods and techniques to cook it. Here are some tips to help you make the perfect boiled chicken. To make sure you get the most tender and moist chicken possible, read on to learn how to cook it.
Chicken Breast Nutrition Facts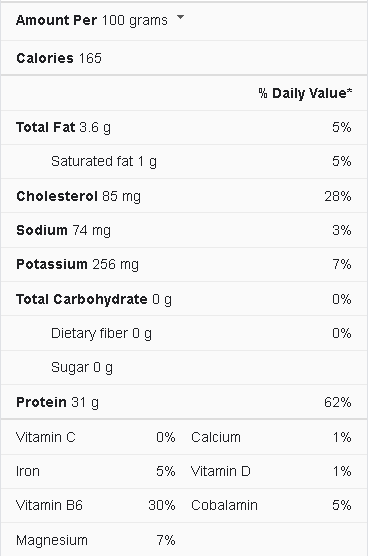 Chicken Breast
The chicken breast is a lean piece of meat cut from the underside of the pectoral muscle of the chicken. Each chicken has one chicken breast divided into two halves, typically separated during slaughter and sold as individual breasts. Boneless chicken breast flesh is the most expensive chicken cut compared to chicken thighs, wings, and drumsticks because of its desirable white meat and health benefits.
Grilling, baking, roasting, frying, barbecuing, and boiling are just a few ways to prepare this versatile cut. To avoid food safety risks, handle the chicken with care and thoroughly clean any areas, utensils, or hands that have come into touch with raw chicken with soap and hot water.
How Long Does It Take To Boil Chicken Breasts?
It's time for me to show you how to prepare moist, tasty cooked chicken breasts that can be shredded and used in your favorite recipes. Boiling Chicken Breasts is a simple process, but understanding how to do it correctly will ensure that you get the finest, juiciest shredded white flesh chicken for all of your recipes, meal prep, and everything else you want to do with boiled chicken.
Ingredients For Easy Boiled Chicken Breast
The recipe card below has a complete list of ingredients and proportions.
Chicken: We're going to boil roughly 24 ounces of chicken to make 3 cups of shredded chicken, which is precisely or slightly more than most recipes call for.
Water: There should be just enough water in your pot to cover the chicken.
Salt and Pepper: Chicken that hasn't been seasoned isn't tasty. Seasoning should be added right away!
Celery, Onion, Garlic, Bayleaf, Peppercorns, and Parsley: These flavoring components aren't required for good boiled chicken, but they certainly provide a lot of flavors. Plus, the remaining liquid transforms into a fantastic soup broth once you've added them.
How To Boil
In a medium or large saucepan, combine all ingredients and cover with enough water to completely submerge them.
Bring to a boil over medium-high heat. Reduce the heat to low and cover the pan.
If you want to keep the cooking liquid for later use, skim off any white foam that forms after it boils. The cooking liquid is ideal for tasty rice cooking.
Cook for 12-16 minutes at a low simmer, depending on the size of the chicken breasts. When the chicken reaches 165°F/74°C, it is done.
Allow the chicken to rest and chill for 10 minutes after removing it from the soup. You can now slice, dice, or shred your food!
Points To Remember
Here are some essential points to remember while boiling chicken:
To boil chicken breasts, you need to know how long to cook them, and you should boil them for at least 10 minutes until the internal temperature reaches 165 degrees F.
You may also want to cut the chicken breast into smaller pieces if you plan to use the chicken for more recipes. Once cooked, you can eat it with rice or shred it for a salad or chicken noodle soup.
You can also use boiled or raw pieces in salads, sandwiches, or soups. Your neighbor will likely use the chicken as food, so it's essential to cook it carefully.
Once you've cooked your chicken, you can add flavorings and spices. Once the chicken is completely white, you can remove it from the water and let it sit for a few minutes before slicing it into pieces.
Depending on the size of your chicken, you may need to cook it longer than you'd prefer. If you are cooking a whole chicken breast, it will take about 25 minutes.
You can also cut the breast in half to speed up the cooking process. It can take up to 30 minutes, depending on how big it is. But it's essential to follow the cooking instructions precisely so that you can ensure the best results.
Once boiled, chicken breasts can be sliced or shredded for different recipes. They're healthy and can be served as is or in a recipe.
Before boiling chicken, you need to decide the type of liquid and seasoning. If you're cooking a whole chicken breast, you'll need to boil it for around 12 minutes. After that, you should allow the chicken to rest for about 10 minutes. If the chicken is too rubbery, it will become rubbery and fall apart. The best way to cook a whole hen is to cut it in half and use a meat thermometer.
What To Make With Boiled Chicken Breast?
Here are some best recipes that you can try with boiled chicken breast:
Casseroles:
Try my Cheesy Chicken Fajita Casserole, or make a Tater Tot Casserole with chicken instead of ground beef.
Soups:
Shredded chicken can be used in Lemon Chicken Soup with Orzo and Chicken Noodle Soup. Add some to any soup that asks for chicken or may benefit from a protein boost.
Sandwiches and Salads:
Toss shredded boiling chicken into a Caesar salad or any other cold salad. Sandwiches, quesadillas, and wraps cooked with this chicken are also delicious.
Conclusion
The best way to determine how long to boil chicken breasts is to buy a whole chicken and cut it into pieces. Then, it would help if you decided the liquid and seasonings you want to use. After that, you need to decide how long to boil the chicken. You should aim for a chicken breast that's 165 degrees F. If you're cooking a smaller piece of a whole bird, you can also use the other method of cooking the chicken.